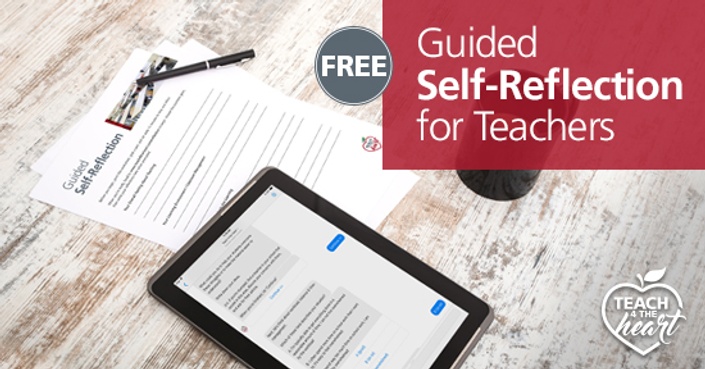 Guided Self-Reflection for Teachers
Clarify what's going well, what you want to change, and next steps for continued growth
Watch Promo
As a teacher, you have so much on your plate. And then you're asked to somehow juggle all those plates - without letting anything fall off of them.
With so many tasks and goals competing for your attention, it's easy to lose sight of what's actually important.
That's why, on occasion, you need to step back and look at the big picture. To take a moment to reflect, clarify where you're at, and figure out where to focus your time and energy.
Our guided self-reflection will help you do just that.
Your Instructor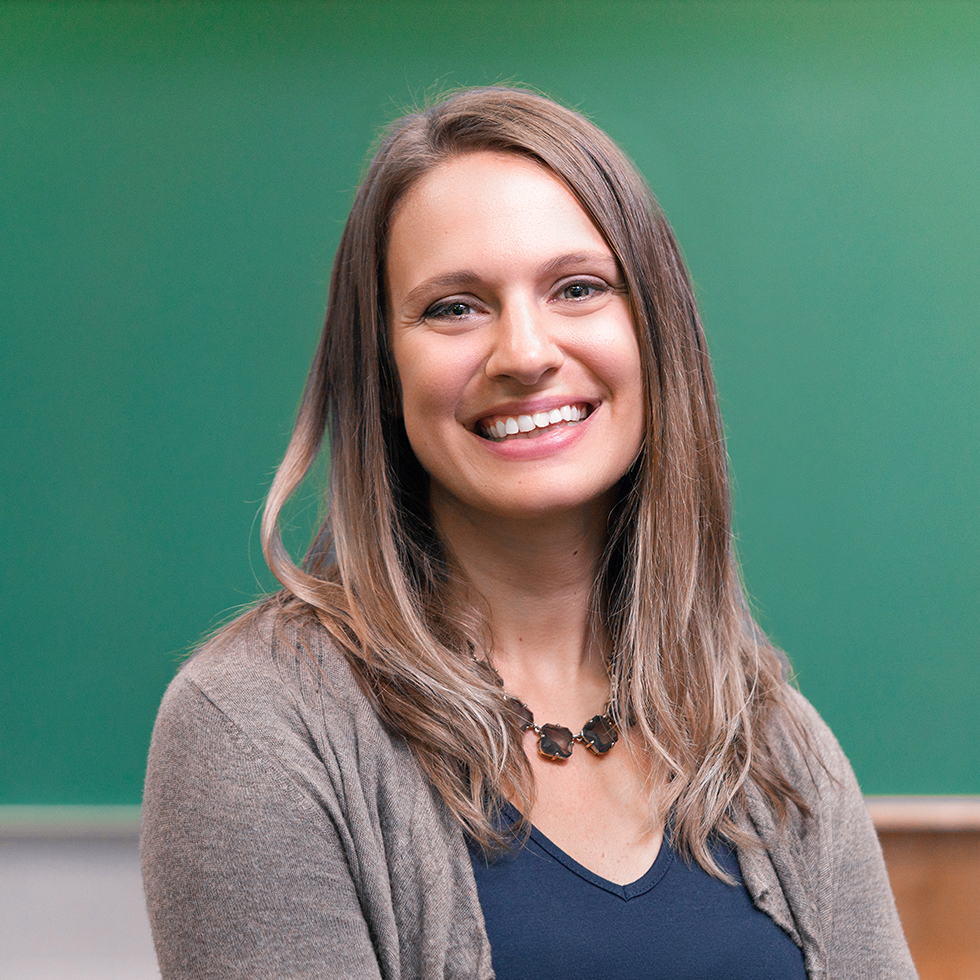 I always wanted to be teacher, but a few months in, I realized teaching was a whole lot harder than I thought it would be. Too many of my students just weren't listening to me; many were outright belligerent. My confidence plummeted, and as much as I hated to admit it, I wasn't enjoying teaching. Instead, I felt like a failure in my own classroom.
But God wasn't done with me. Through sound advice, a bit of trial and error, and much prayer, I gradually learned to keep my students' attention, and I started to believe I could actually do this.
As I stopped living in fear of the next problem, I began to look forward to teaching. And while I loved those ah-ha moments when my students finally got how to solve equations, the truest joy came from watching God change lives through me.
No matter what challenges you're facing, God wants to use you in your classroom. You're in the right place. Let's dive in.
Course Curriculum
Guided Self-Reflection
Available in days
days after you enroll
Wondering how it works?
When you sign up, you'll get immediate access to the self-reflection worksheet. You can either print it out or save the digital version to type your responses.You then plan a 15-20 minute block of time where you can relax and complete the self-reflection.
When you're ready to begin, we'll guide you through the self-reflection. The conversation will take place inside Facebook messenger.*
You'll answer questions and record your reflections on your worksheet. At the end, we'll provide recommendations for next steps based on your responses.
*Not on Facebook? Don't worry - you can use messenger even without a Facebook account.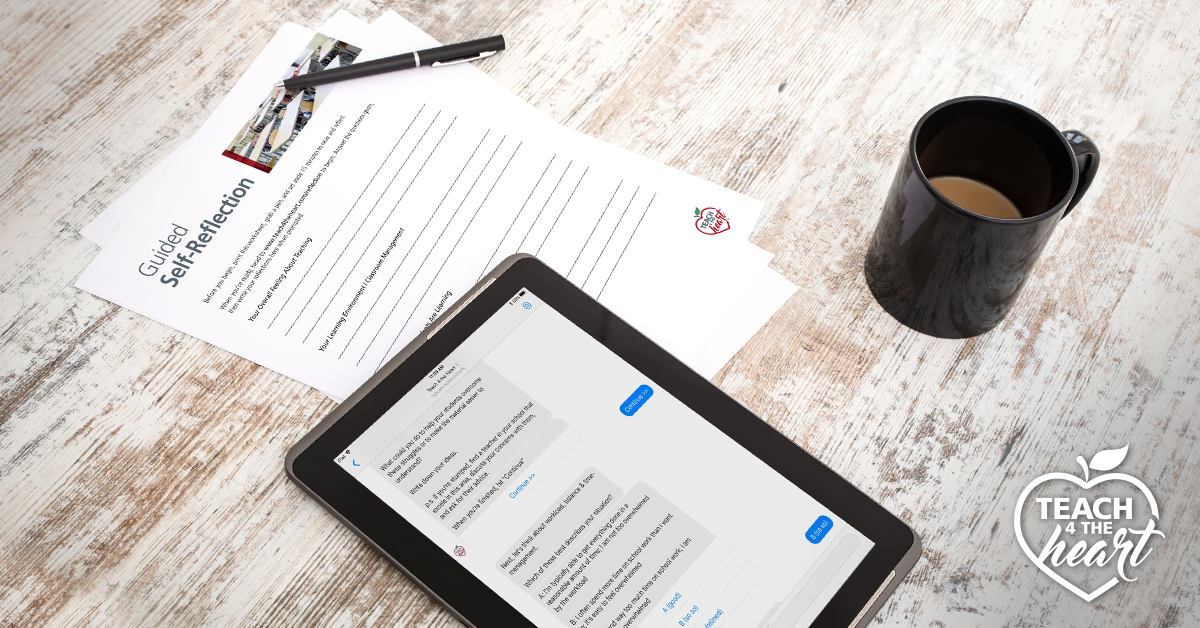 Frequently Asked Questions
How long will the reflection take?
We recommend setting aside 15-20 minutes to relax and reflect.
Can I do it later?
Absolutely! Sign up now so you can have the worksheet ready to go, but you can do the actual reflection at any time.
Is it free?
You bet! There's no cost for this guided self-reflection.
Who is this for?
This guided self-reflection is designed for Christian teachers in both public & private schools, no matter what grade or subject you teach. If you're not a Christian, you will still find the reflection helpful. You should just expect that some of our recommendations will have a spiritual dimension to them.
Other questions?