Are you struggling with....

* Flat-out disrespectful students that almost drive you to tears?
* A few troublemakers that keep seeming to derail your otherwise happy teaching experience?
* Apparent apathy, blank stares, and the feeling that hardly anyone wants to put forth any effort?
You certainly weren't anticipating this when you got into teaching.
No, you dreamed about leading passionate discussions with students who were excited about learning.
You imagined yourself building meaningful relationships that enabled you to make a real difference in your students' lives and create a classroom culture of respect, trust, and responsibility.
But maybe you're wondering if this was all a pipe dream. Is it even possible? Or are today's kids simply too hard to deal with?
What if...

What if we could overcome their apparent lack of motivation by implementing simple strategies that truly engaged students, inspired them to work hard, and developed their personal responsibility,

What if we really could inspire mutual respect and responsibility by teaching our students the valuable social skills and character qualities they may be lacking?

What if we didn't have to let our students' antics drive us to frustration but instead wielded an irresistible blend of compassion and strength that garnered our students' respect and inspired them to rise to a higher standard.
What if getting your students to take responsibility, work hard, focus, and respect each other (and you) didn't have to be a constant struggle?

How would it feel for you & your students to WORK TOGETHER for a change?
Did you say "amazing"?
Well, you're in the right place.

Introducing...
Beyond Classroom Management
Create a culture of respect, responsibility, and engagement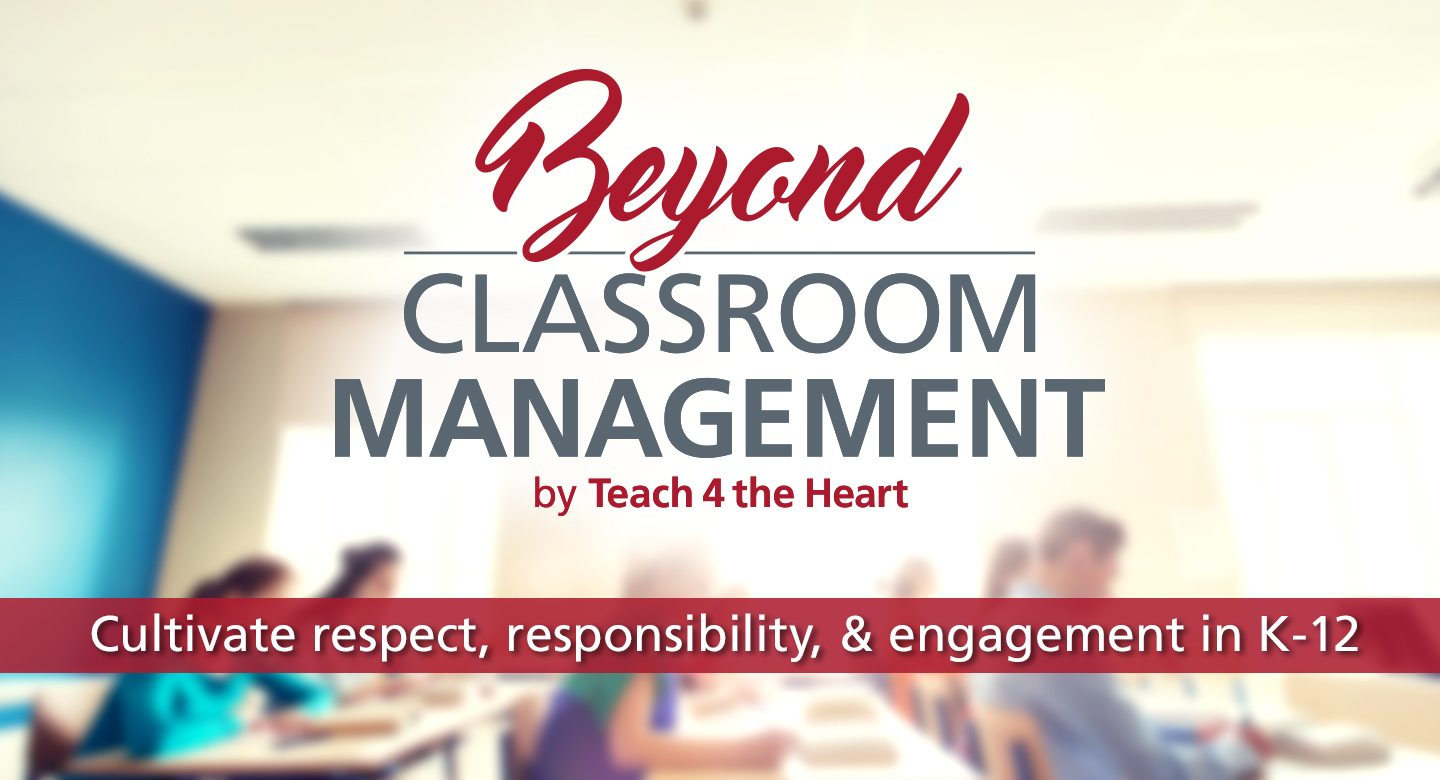 Join us as we go beyond mere classroom management and learn how to truly lead our students well.
In Beyond Classroom Management you will...
Build more meaningful relationships with all your students and experience their power to transform everything
Create a classroom full of rich discussion, collaboration, and mutual respect
Discover simple strategies to help students take responsibility for their own actions
Learn to better engage your students so that discipline issues become more and more rare