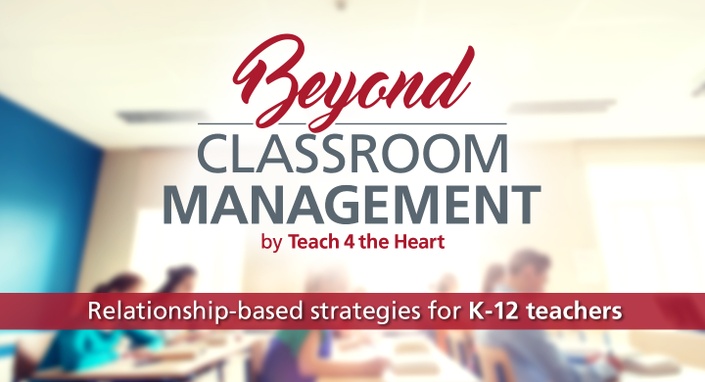 Are you tired of the constant struggle?
Even if you've got the basics of classroom management down, trying to get our students to be responsible, work hard, focus, and respect each other (and you) can often feel like fighting a losing battle.

Disrespect, apathy, blank stares - it's certainly not what we anticipated when we got into teaching.
No, we dreamed about leading passionate discussions with students who were excited about learning.
We imagined ourselves building meaningful relationships that enabled us to make a real difference in our students' lives and create a classroom culture of respect, trust, and responsibility.
But maybe you're wondering if this was all a pipe dream. Is it even possible? Or are today's kids simply too hard to deal with?
Don't give up, my friend. It's not impossible. But maybe we need to change our approach.
What if...

What if we could overcome our students' apparent lack of motivation by implementing simple strategies that truly engaged students, inspired them to work hard, and developed their personal responsibility,

What if we really could inspire mutual respect and responsibility by teaching our students the valuable social skills and character qualities they may be lacking?

What if we didn't have to let our students' antics drive us to frustration but instead wielded an irresistible blend of compassion and strength that garnered our students' respect and inspired them to rise to a higher standard.
What if you could help your students catch a glimpse of their own potential, so that, rather than constantly butting heads, you & your students actually worked together to accomplish great things?
Did you say that'd be AMAZING?

Well, you're in the right place.
Introducing...
Beyond Classroom Management
Create a culture of respect, responsibility, and engagement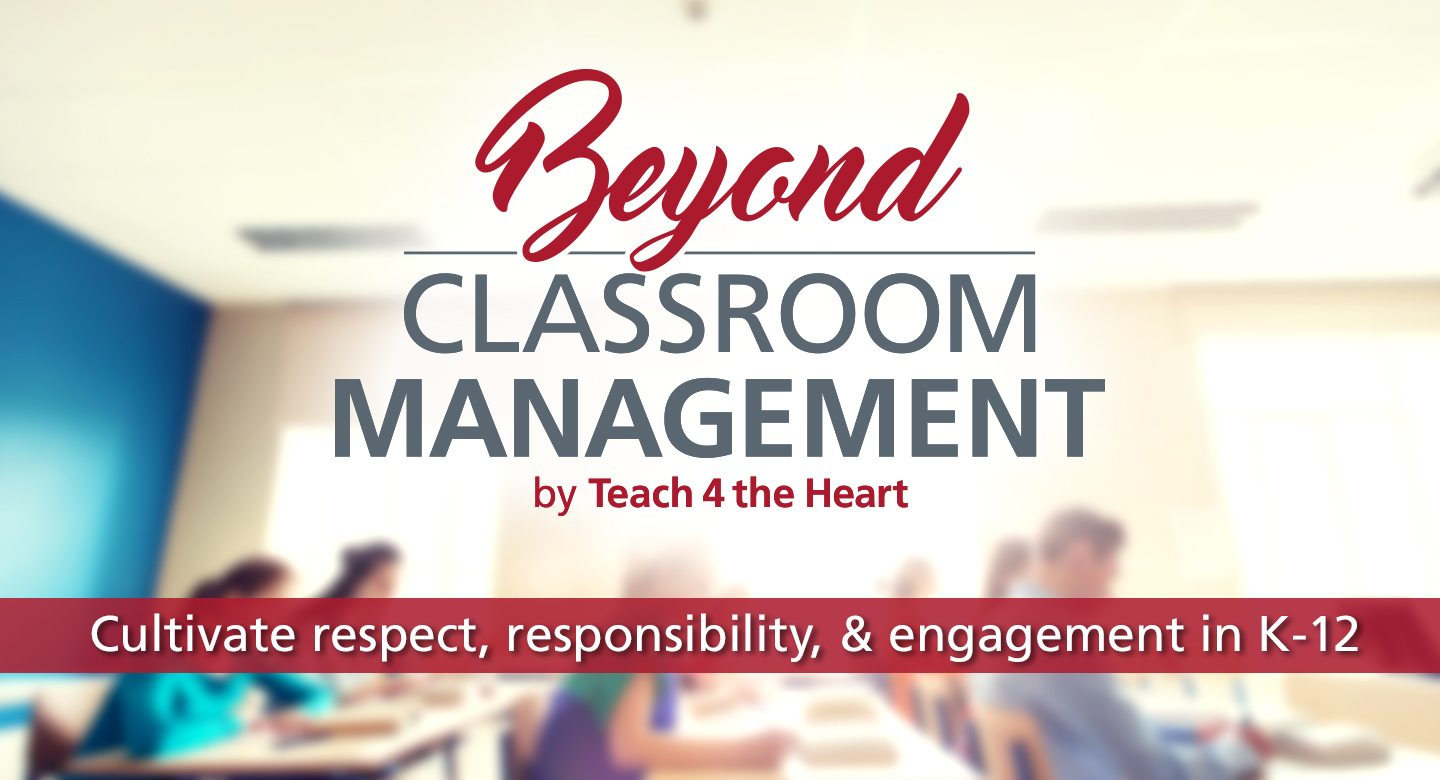 Join us as we go beyond mere classroom management and learn how to truly lead our students well.
When you join Beyond Classroom Management, you'll learn how to maximize the progress you've already made, engaging your students, inspiring them to reach their full potential, & instilling important character qualities like respect, responsibility, & a strong work ethic – all the things you wanted to do when you became a teacher.
And the result? You'll finally get to enjoy a peaceful classroom full of cooperation, mutual respect, rich discussions, and strong relationships. Your students will be more focused, more engaged.
They'll see their potential and work to achieve it. And you might even discover that they look forward to coming to class.


When you enroll in Beyond Classroom Management, you will....
Build more

meaningful relationships

with all your students and experience their power to transform everything
Create a classroom full of

rich discussion, collaboration, and mutual respect

Discover simple strategies to help students

take responsibility for their own actions

Learn to better

engage your students

so that discipline issues become more and more rare
And much more!


You'll also get...

Actionable strategies to create a classroom full of respect, responsibility, and engagement
6 video modules that will help you build relationships, prevent problems, engage your students, cultivate student leadership, and much more
Printable manual with additional resources, guides, and notes already taken for you!
Reflection sheets to help you organize and prioritize your ideas
The opportunity to network with other teachers by leaving comments or asking questions after each video.
Links to additional resources that will help you dive deeper into your favorite strategies
Bonus lessons that help process these ideas and strategies through a Biblical worldview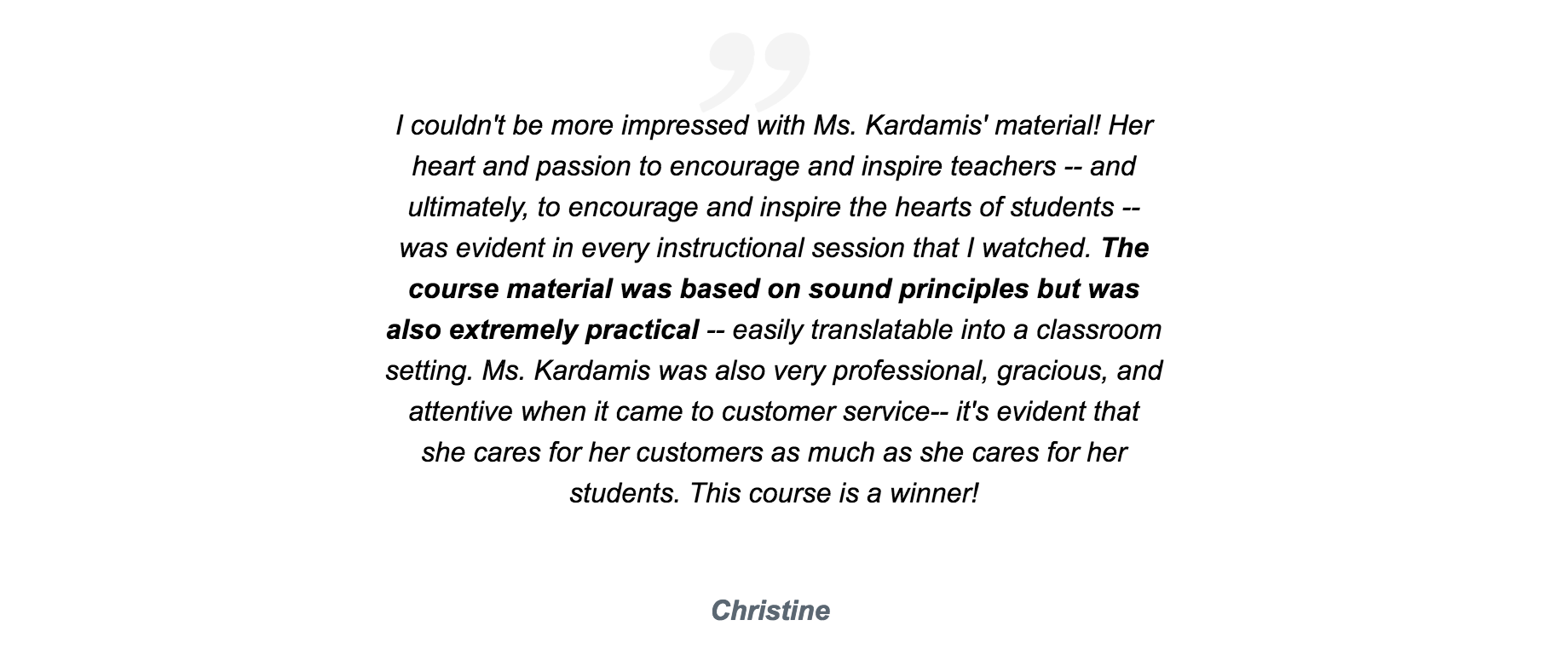 Your classroom will never be the same!

Here's an overview of what you will learn in each module: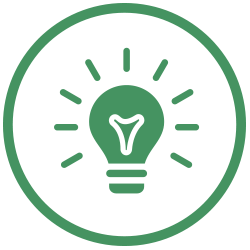 Module 1: Change Your Thinking
Embrace powerful mindset shifts that will help you lead your students, adjust to their needs, and inspire them to reach their potential.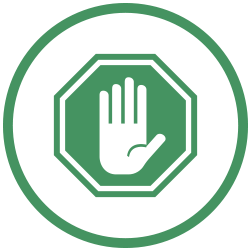 Module 2: Prevent Misbehavior
Build relationships and earn respect, and discover the power of this dynamic duo to drastically reduce your discipline issues.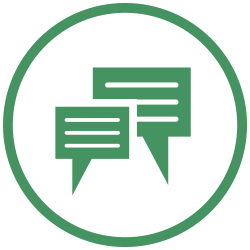 Module 3: Engage Your Student
Create a learning environment where your students are so engaged, they don't want to cause problems.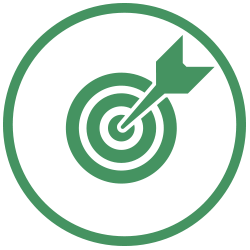 Module 4: Teach Leadership Skills
Model and teach life, social, and leadership skills that will not only help your students become responsible and independent but will also teach them to cooperate and work together as a group.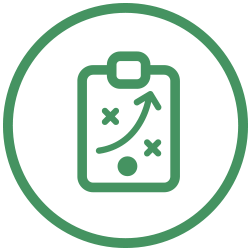 Module 5: Solve Classroom Problems
When issues do arise, handle them effectively, without breaking a sweat.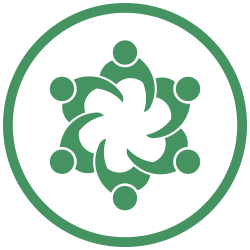 Module 6: Incorporate Morning Meetings
Create a community of caring, respectful learners.
Respect, responsibility, and engagement - three things we all want to experience in our classrooms.

But do you find building that kind of culture easier said than done?
Maybe you're dealing with arguing, rudeness, and tattling - and you don't know how to help your students get along.
Maybe it's disrespect or even outright defiance - and you wonder how on earth you're supposed to get them on board.
Or maybe you've got some apathetic students who won't put forth the effort - and you're at a loss as to how to motivate them.
In any case, what you're doing is only getting you so far, and you're running out of ideas.
That's why we've created Beyond Classroom Management - to give you the tools and strategies you need to tackle these challenging issues and cultivate a culture of respect, responsibility, trust, and genuine engagement.
Can you imagine all your students treating each other - and you - with genuine respect?
How amazing would it be if your students looked forward to your class and couldn't wait to get to work?
And how great would it feel to see your students take responsibility for and solve their own challenges, even mediate their own conflicts?
That's exactly what we'll work towards in Beyond Classroom Management - and, I promise, you'll start seeing results faster than you might think.


Let's do this!
We can't wait for you to join us! Choose one of the options below to enroll.
What Teachers are Saying about our Courses:
"It was filled with wonderful ideas, suggestions and most importantly (for me) examples. I also love that I can go back and review what I learned and listen whenever I need or want to."
"I really appreciate all the very specific suggestions and the encouragement that anyone can have a well managed class."
"I love the emphasis on dealing with the heart of the student, administering grace while running a well-structured and ordered classroom."

This course is for...

K-12 teachers in public or private schools
Those who want to go beyond just keeping control and inspire your students to reach their full potential
Teachers who already have the basics of classroom management down and are looking to take their skills to the next level.*
*This doesn't mean your classroom needs to be perfect (whose is!?), but this does assume you already have a basic understanding of the classroom management skills needed to keep order and control. That way we can go beyond mere classroom management and dive into classroom leadership - truly inspiring your students and creating that culture of respect, responsibility, and engagement.
If you are struggling to keep order, we recommend starting with Classroom Management 101, which will be exactly what you need to regain control and build a strong foundation for an effective classroom. Don't worry. We'll still be here when you're ready. 🙂


Your Instructor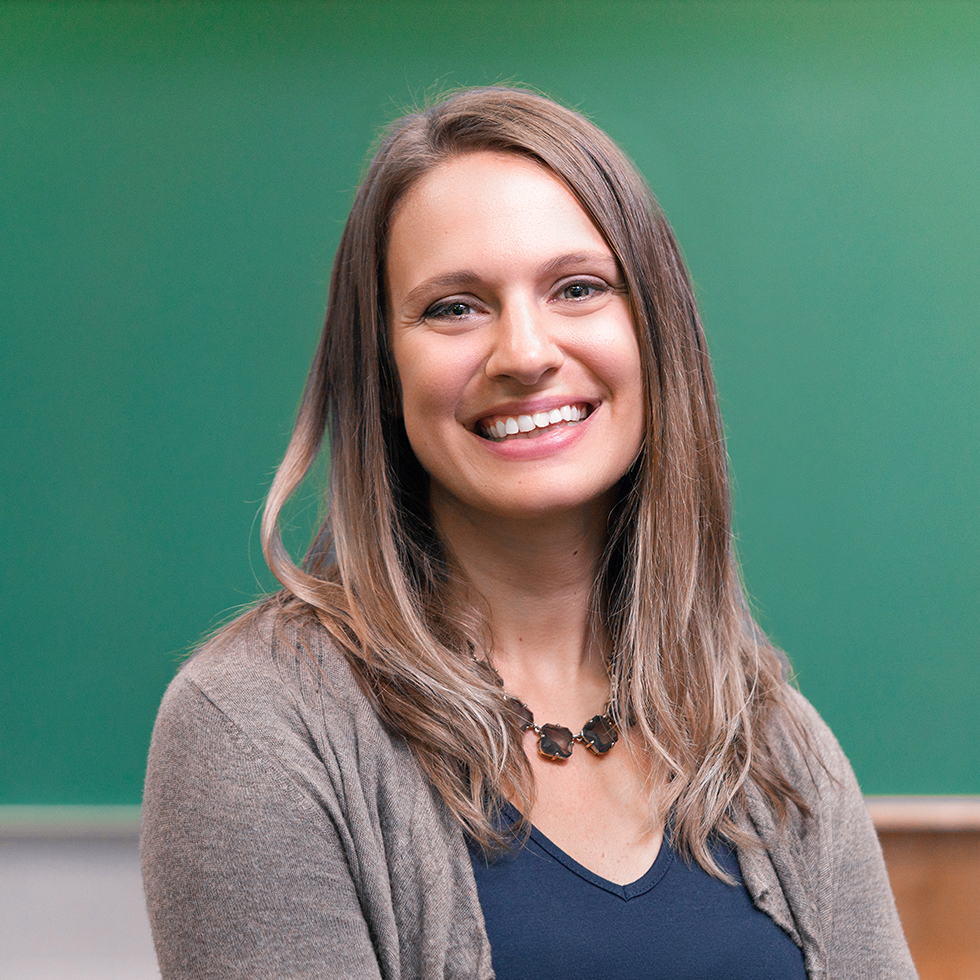 I always wanted to be teacher, but a few months in, I realized teaching was a whole lot harder than I thought it would be. Too many of my students just weren't listening to me; many were outright belligerent. My confidence plummeted, and as much as I hated to admit it, I wasn't enjoying teaching. Instead, I felt like a failure in my own classroom.
But God wasn't done with me. Through sound advice, a bit of trial and error, and much prayer, I gradually learned to keep my students' attention, and I started to believe I could actually do this.
As I stopped living in fear of the next problem, I began to look forward to teaching. And while I loved those ah-ha moments when my students finally got how to solve equations, the truest joy came from watching God change lives through me.
No matter what challenges you're facing, God wants to use you in your classroom. You're in the right place. Let's dive in.
Frequently Asked Questions
What if I am unhappy with the course?
We would never want you to be unhappy! If you are unsatisfied with your purchase, contact us in the first 30 days and we will give you a full refund.
How long do I have access to the course?
There are no time limits to completing the course & your access will not expire. You'll have unlimited access indefinitely - across any and all devices you own. This means you can complete the course at your own pace without worrying about running out of time.
When does the course start and finish?
The course starts right away, and you keep your access indefinitely. We recommend taking a week or two on each module, which means you'd complete the course in 6-12 weeks. Of course, since your access doesn't expire, you can go at whatever pace works for you - and come back and re-watch lessons as many times as you'd like.
I'm an administrator considering a school license. Can I preview the course first?
Yes, we'd love to let you preview the course. Email us at
[email protected]
, and we will get you set up with a preview account.
Can I receive PD credit for this course?
When you finish the course you'll be able to download a certificate of completion stating that you completed the 6+ hour course. You can then submit this certificate to your administrator for approval for potential professional development or continuing education credits. (Every school/district/state has different rules, but many teachers have been able to earn credit for our courses.) We are also an approved AACS course provider. ACSI teachers: This course has been approved for 1.2 ACSI CEUs.
Do you accept Purchase Orders?
Yes, we are happy to accept purchase orders individual and/or school licenses. Simply email your PO to
[email protected]
, and we will get you set up.